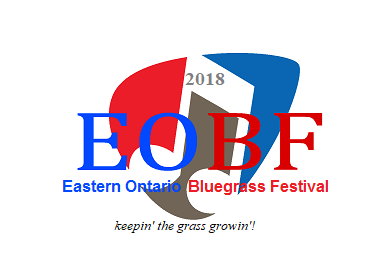 The

Eastern Ontario

Bluegrass

Festival

is pleased to present another roster of award winning and nominated bands for your listening enjoyment! Coming to lombardy in 2018:
Saturday night only! Just added - This group made their debut at the 2017 ccba in Huntsville this past fall and we are pleased as punch to introduce this amazing assembly of musicians to the Lombardy stage for their first ever festival performance! Featuring

Marc roy

,

jacobe lauzon

,

alanna jennish

,

luke puckrin

and

dave lang

, this all star cast is sure to make an impression, and very good one we'll bet!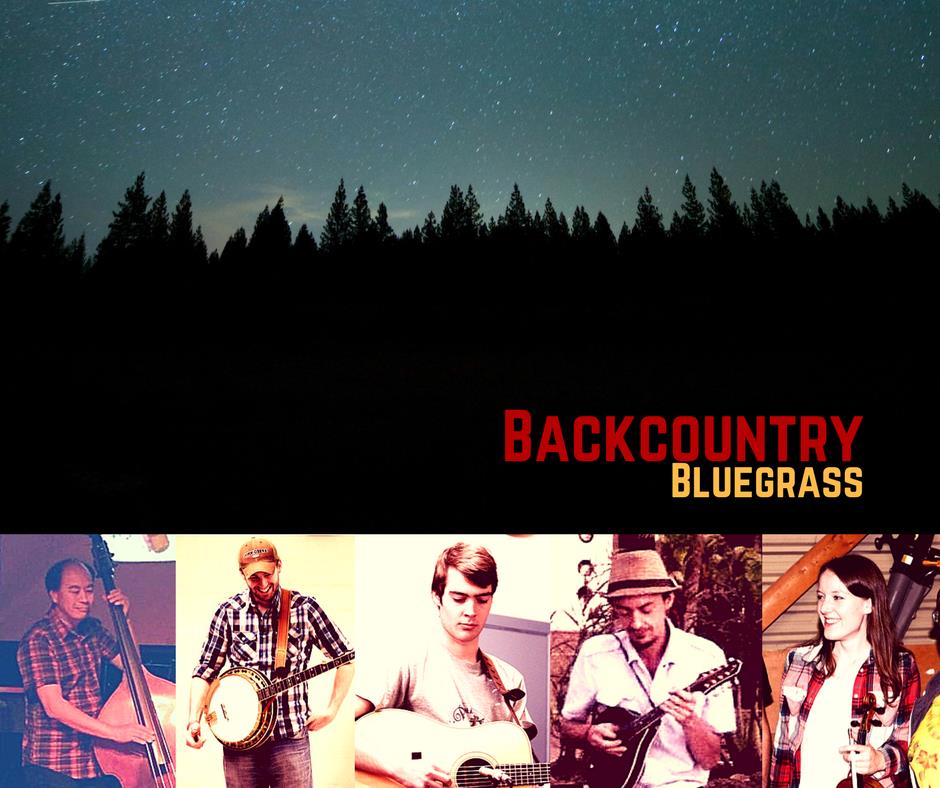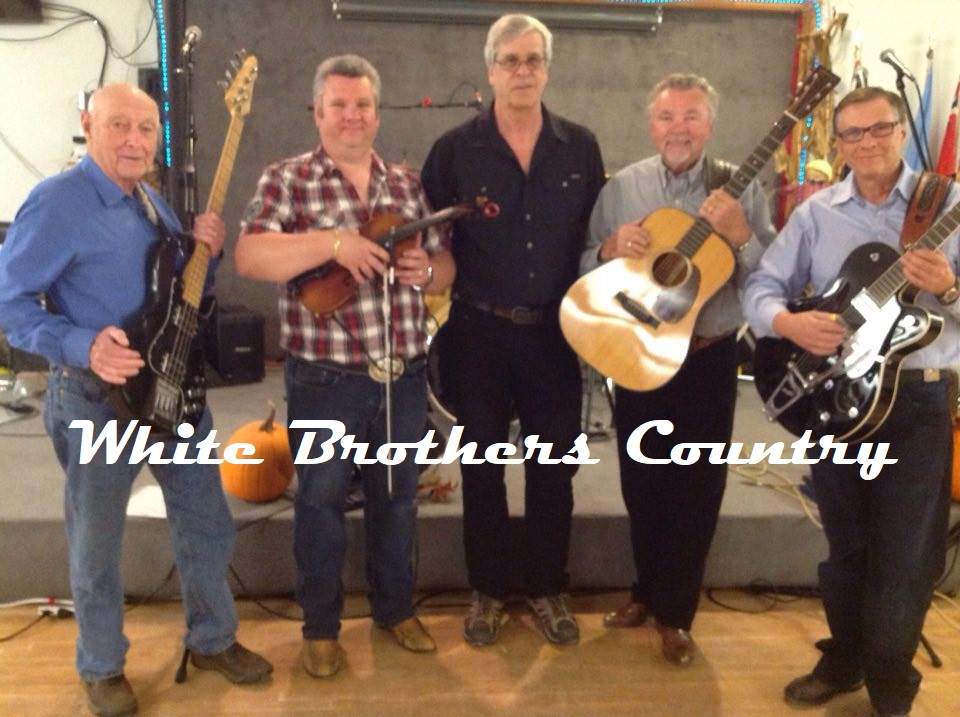 now an eastern Ontario bluegrass festival staple, Thursday night's "campers country hoedown" is a great way to start your weekend!
this year featuring:
Bring your Dancin' boots!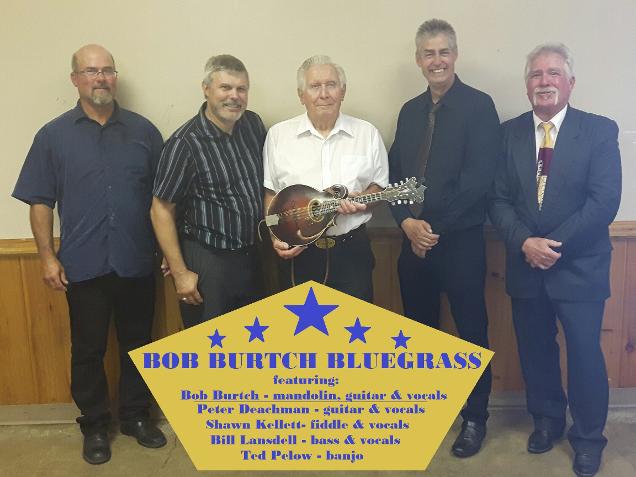 BLUEGRASS FANS WILL RECOGNIZE BOB BURTCH FROM HIS 8 YEARS OF TOURING WITH INTERNATIONALLY ACCLAIMED AND CCBA MULTI-AWARD WINNING GROUP, THE ABRAMS BROTHERS. BURTCH WAS BORN IN ELGIN AND GREW UP NEAR CROSBY WHERE HE GOT INTO MUSIC AT AN EARLY AGE. BURTCH WAS PLAYING IN A COUNTRY BAND BY THE TIME HE WAS 10 years of age.
EVEN AFTER SPENDING MUCH OF THE LAST 70+ YEARS PLAYING THE MANDOLIN, THE NEWBORO AREA NATIVE HASN'T LOST THAT GLEAM IN HIS EYE WHEN IT COMES TO MUSIC. BURTCH has picked with many of nashville's finest including jesse Mcreynolds and they have remained close over the years. it was through his INFLUENCE that BURTCH STARTED PLAYING MORE BLUEGRASS ALONG WITH the many COUNTRY STAndards he regularily performs.
BOB HAS HAND PICKED A STELLAR LINE-UP TO ACCOMPANY HIM FEATURING ACCLAIMED KINGSTON AREA MUSICIANS SHAWN KELLETT (Grass creek, TOP SHELF, HARD RYDE, HANDSOME MOLLY) PETE DEACHMAN & BILL LANSDELL (BLUE MULE, HANDSOME MOLLY), AND LOCAL BANJO PHENOM TED PELOW (BLUEGRASS BANDITS). THIS GROUP SET ATTENDANCE RECORDS AT WESTPORT LIVE! MUSIC FESTIVAL AND CONTINUE TO SELL OUT WHEREVER THEY PERFORM.
PERFORMING ONE NIGHT ONLY ON FRIDAY, MAY 18TH 2018, WE ARE THRILLED TO HAVE THEM TAKE TO OUR 2018 EASTERN ONTARIO BLUEGRASS FESTIVAL STAGE IN LOMBARDY!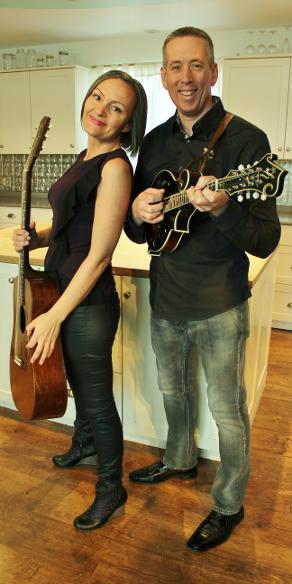 They may be one of the newest acts From Nova Scotia but Roxeen Roberts & Gary Dalrymple are highly respected veteran musicians with impressive musical resumes. They are multiple East Coast Music Awards (ECMA) nominees, Maritime Gospel Music Awards (MGMA) nominees, and have won numerous Eastern Canadian Bluegrass Music Awards (ECBMA).
They have toured from coast to coast in Canada and the United States and now, after careers of extensive travel, performing and recording, the duo couldn't be happier as to where they have landed musically. Roxeen & Dalrymple honestly love and cherish the classic sounds of traditional country, bluegrass and gospel music. They honour the music of the past while embracing the present through their own originality.
Teamed together originally 25 years ago and now re-united, after pursuing separate musical paths, Roxeen & Dalrymple is a classic guitar and mandolin duet, a tour de force of vocals, rhythm and traditional melodies. they will grace our EOBF stage on Saturday May 19th and again on Sunday May 20th. Do not miss this dynamic duo!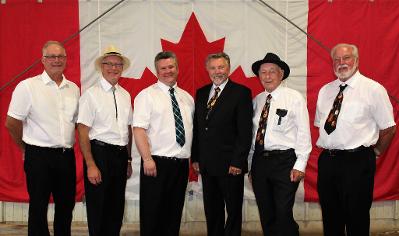 this
2014 CCBA "Most Promising Group"

Award winner has developed quite a following at bluegrass and country music festivals across the province. consisting of band leader jimbob marsden, john partridge,

2015, 2016 & 2017 ccba nominee for "female vocalist",

ginny mcilmoyle

and

ccba honour roll member for guitar & 2011 "mandolin player of the year" marc roy

, this group is one to watch!
Bill white & white pine
2015, 2016 & 2017 CCBA Gospel Group.

2017 Recording Of the Year

,

Honor role members

Bill white (male vocalist)

and

Joe white (Fiddle)

as well as past and present nominations for banjo, dobro, entertainer etc. the list keeps growing and we are proud to announce that bill and his group will once again be performing in Lombardy in 2018!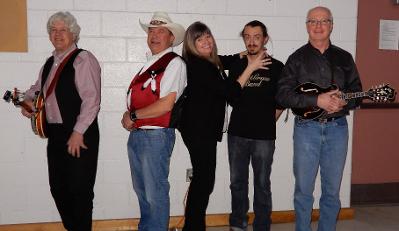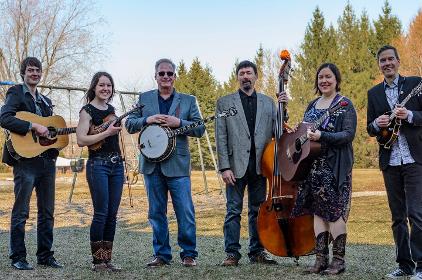 Alicia Robicheau & Lonesome Sound
the 2017 central Canadian bluegrass awards will mark the one year anniversary for this group. The
2017 ccba "Most Promising Group" award winner

also had

nominations for "Female Vocalist" & "Guitar Player"

(Also

nominees for "Fiddle" & "Banjo"

with Davis & Grant), this group is rapidly rising up the ranks of Ontario's finest bluegrass bands!

one of the best new groups to come out of the national capital region in recent years...at least we think so! the father and son tandem of terry and Jason mcdonald have a well rounded, solid sound emanating from this group and We are very happy to have them take our eobf stage Friday, Saturday and sunday!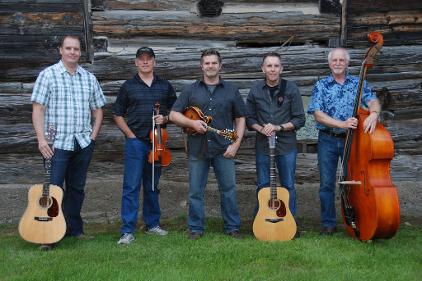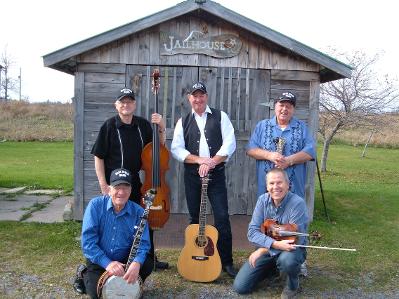 with banjo legend buddy clark (over 60 years playing the 5 string) and mandolin master Jim Mayville at the helm, This group of seasoned veterans always pleases the crowd with their no nonsense "in your face" approach to bluegrass music. Accompanied by scott Roberts, ray Desjardins & earl goodmurphy, this group always has a good time as do their audiences. a good time to be had by all!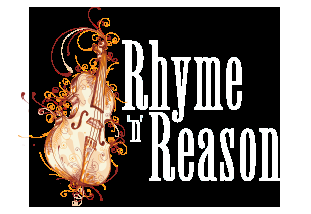 Multiple CCBA award winners

including:

"Vocal group" & "gospel group" 2010, 2011, 2012 & 2013

,

"Most Promising Group", "overall Group" & "composer"(Stefan Van Holten) in 2010

. "Recording of the year" in 2014 & 2016

plus numerous nominations in individual and group categories.

we can't wait to see and hear This newly re-formed configuration of a perennial power house!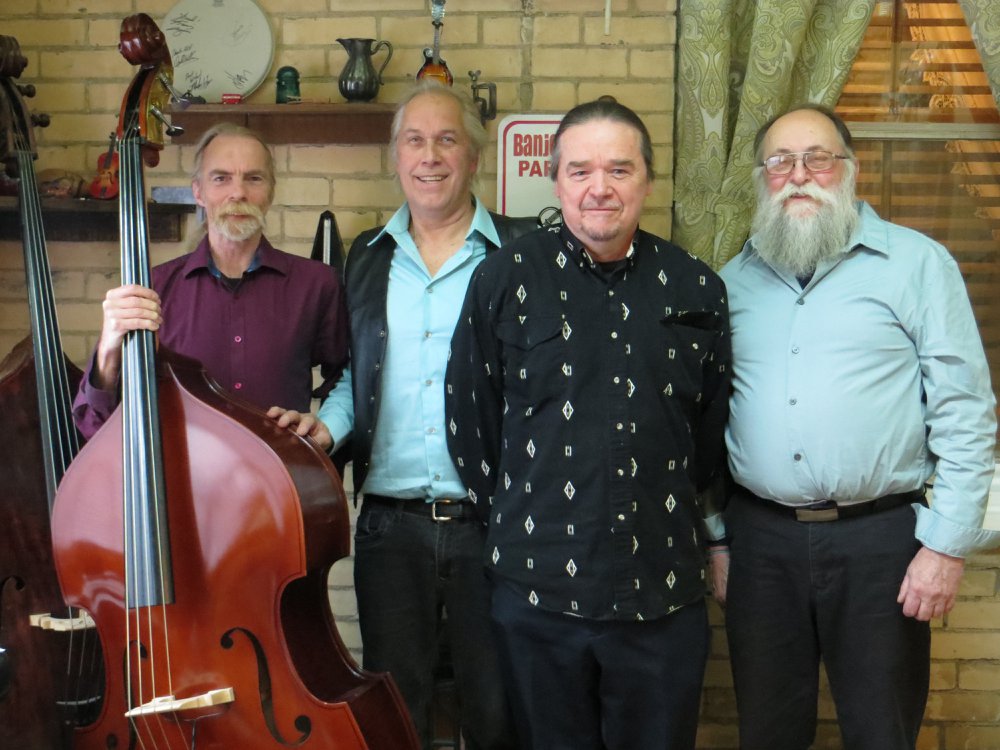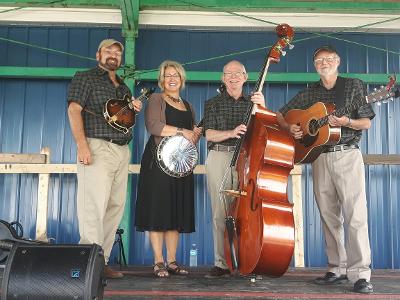 Your eastern Ontario bluegrass festival host band! their premier CD of all original material "up north" premiered at #1 on the folk/roots/blues chart on CFRC queen's university radio and earned them a
2016 ccba nomination for "Best Recording",

CR5 Bluegrass always deliver a highly entertaining performance with their own unique "bluegrassified" sound.
Returning In 2018,
"2015 Nominee for Most promising group

"! Elizabeth weatherall,

CCBA honour roll member for female vocalist sherry philp

, (also

2012 "Banjo Player of the year"

and

nominated in 2015, 2016 & 2017

) and

Pat moore, nominee for "female vocalist" in 2016

, the Monroe sisters sound centers around the female voice and brings a fresh sound to the music. They come in with a brand new configuration and a great new sound featuring "

2017 CCBA Dobro player of the year", Stuart Rutherford

and Patrick baker on Bass.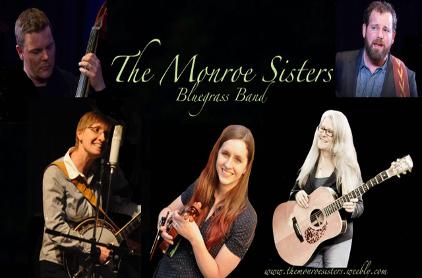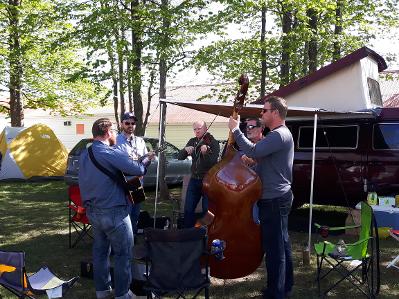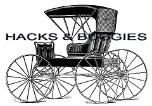 brought back by popular demand once again in 2018, this group consists of some of the Ottawa area's best musicians including
2016 & 2017 ccba "mandolin Player of the year", gilles Leclerc

,

2008 & 2009 ccba "Banjo player of the year" d'arcy Campbell

and the Perth area's own Celtic/country (and now bluegrass!) fiddler extraordinaire, wade foster! Along with bassist Patrick baker, brent weatherall has assembled an all star cast that our EOBF festival goers can't get enough of!

It began over 25 years ago when cousins Dave, Pete and Chris started heading to bluegrass festivals in the US to see some of their favourite bands play.
Now living closer, Dave Stanley and Pete Mohr began Shine in 2014 focussing on traditional brotherly duet harmonies. Not wanting to miss out on a good thing, cousin chris Wilson (northern sons) began to join them for shows. They have since added

2017 ccba "Banjo player" of the year larry Johnston

and bassist glenn George. we are looking forward to seeing them in Lombardy on the 2018 may long weekend!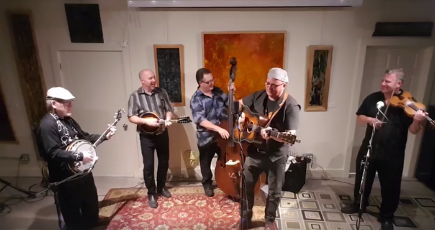 One of our favorite sets over the may long weekend, The
Eastern Ontario

Bluegrass festival

has a tradition of bringing old friends back together on stage for our festival goers listening and viewing pleasure.
In 2016 we presented,

The Northern sons

, after a 5 year hiatus from touring, as our first ever Friday evening finale. We also had

the dusty drifters

perform for the first time in a year, during which individual band members pursued their own projects, to end our first ever edition of the
eo

bf

.
In 2017, we were proud to present

Bytown bluegrass

to our patrons in a "special sunday afternoon matinee", following a prolonged period of inactivity by this group of renowned musicians & Ottawa valley country music hall of fame members.
we can't wait to see and hear what this group of Grass creek alumni Have in store for their audience during our
EO

BF

closing on the afternoon of may 20th!
Buddy clark, bill Johnston, CCBA Honor Roll Member bill white, Floyd Bauder and 3 of the best bluegrass fiddle players ever to come out of eastern Ontario, Bernie Lefebvre, shawn Kellett and CCBA Honor roll member joe white are all confirmed!
over the years, *buddy clark and his band performed at all of Ontario's premier bluegrass festivals including the "first ever" bluegrass festivals in Renfrew, river valley, Denbigh, palmer rapids, Kingston, and madrid n.y. They opened for bluegrass royalty jim & jesse mcreynolds, doyle Lawson & Quicksilver and many others over the years. *Bill and *joe white, *shawn Kellett, bill Lansdell, *bill Johnston, bill kenney, *Floyd bauder, wayne riley, *Bernie Lefebvre, barry hamilton, Dave whittles & nick Henderson, are just some of the former members to have shared the stage with buddy and his brothers, Donnie and doug clark at one time or another as members of Kingston's own,

Grass creek

!
stay tuned, More details about the 2018 EOBF are coming!
Bands subject to change